Wholesale Services
Connect worldwide with high-quality, secure voice and fax services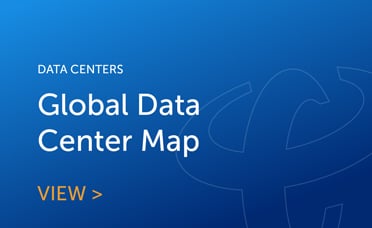 Product Overview
Global enterprises are embracing multiple new, innovative digital technologies to keep up with the pace of today's business environment. But the demand still exists for high-quality global voice services as well. Voice networks have become more advanced, interconnecting with both fixed and mobile operators, service providers, and carriers in regions everywhere, and enterprises use them to connect with customers, colleagues and other stakeholders around the world. China Telecom Americas wholesale voice service – International Voice Termination – will meet your customers' needs for cost-effective, seamless voice calling.
Benefits
24/7 Support
24/7 proactive network support; Bilingual network operations center based in the U.S.; Sales, technical operations and customer support personnel in locations throughout North and South America
Coverage Worldwide
The CTA global footprint includes POPs and network infrastructure that extend to more than 200 countries worldwide through its partners and affiliates
Premium-Quality Routes
CTA's Wholesale Voice Service provides Tier 1 carriers, calling card providers and long-distance carriers with premium-quality routes at competitive rates
Features
Variety of Services
China Telecom Americas offers a variety of services including: International 800 Toll Free Service (ITFS 800) originating in China and other Asian countries, and A – Z Termination and DID service
China Telecom Americas has two types of termination connection at two separate locations: TDM connections in New York and Los Angeles; VoIP Connections (SIP – only certain regions and H323)
Premium-Quality, Competitive Wholesale Voice
Voice termination is provided in more than 200 countries, including the U.S., Mexico, the UK and all Asia-Pacific countries
The service employs reliable technology, expert monitoring, and billing options that make the service powerful and flexible for many types of clients
Proven Technologies
China Telecom Americas' technical voice platform is based on Lucent and Cisco technology; Interconnection to the China Telecom network is based on 1.5Mbit/s system
Service supports the following services: Speech, 3.1 kHz audio, 64 kbit/s (C7, SS7, ISDN)
Reliable Network Connectivity
Wholesale voice network interconnects seamlessly with existing PSTN networks, as well as VoIP networks, by supporting rich signaling protocols includingSS7
Quality of Service technologies permit high-quality voice to be carried over a packet network
Flexible International Voice Termination Service
International Voice Termination, CTA's wholesale voice service, enables you to meet your customers' needs for cost-effective, quality calls
FAQS
What is pricing for your Wholesale Services?
Pricing varies by connection types and scopes of service, but we offer competitive rates and flexible configurations.
What can CTA offer me that other providers can't?
CTA's history in the voice market is long and successful. Our Wholesale Services are hosted on CTA's affiliates high-capacity network. This meshed network offers built-in redundancy, and superior reach and quality throughout Asia and the Americas. International termination is provided worldwide by our own direct routes and by direct connectivity with leading international PTTs. Plus, we're continually pioneering new technologies and service improvements, and continually upgrade our infrastructure. Ours is a network built for today and to evolve tomorrow.
How strong are your relationships with other providers?
Our relationships with other PTTs are strong, so our interconnect agreements are sound. CTA can offer termination to virtually any destination in Asia, so you can avoid having to negotiate termination agreements with individual operators in each country. We would be your single point of contact, so you can concentrate on helping your customers grow with you.
Disclaimer
The information contained in China Telecom (Americas) Corporation ("CTA") website is provided for informational purposes only. TO THE FULLEST EXTENT PERMITTED BY APPLICABLE LAW, ALL WARRANTIES—INCLUDING, BUT NOT LIMITED TO, THE IMPLIED WARRANTIES OF MERCHANTABILITY, FITNESS FOR A PARTICULAR PURPOSE, AND NON-INFRINGEMENT —ARE EXPRESSLY DISCLAIMED. All content available through this website is provided on an "AS IS" and "AS AVAILABLE" basis. CTA makes no warranty or representation regarding the quality, accuracy, or availability of the website or any of its content. CTA does not endorse, and is not responsible for any third-party content that may be accessed through our website.