Every microsecond counts. Faster data links between exchanges minimize the amount of time it takes to make a trade and increase both operational efficiency and revenues.
Many of the world's leading financial institutions rely on China Telecom Americas' secure, ultra-low latency connectivity and proximity colocation services to conduct high-frequency, high-volume trading activity across exchanges in nine of the world's largest financial hubs. Our vast network infrastructure built around financial centers provides the capacity and load balancing necessary for eliminating bottlenecks and increasing speed to market.
For high-frequency traders seeking to mitigate risk across intra-China trades, China Telecom offers private line and wavelength capacity from 75 global PoPs, 500+ data centers and transmission facilities inside China, and the only direct green channel between the Shanghai and Hong Kong Exchanges that offers speed, stability and reliability that you need in daily transactions through our dedicated Express Online Trading Routes.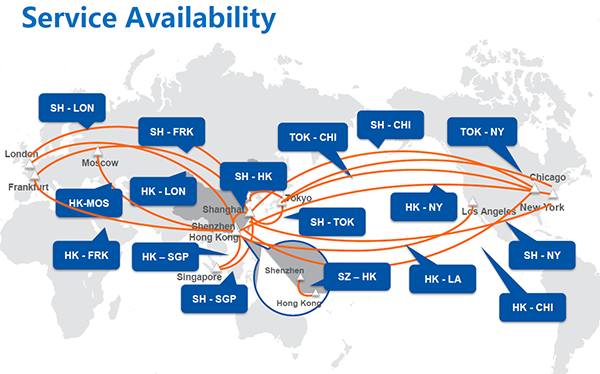 Read this white paper to discover how China Telecom Americas' advanced network solutions enable financial institutions to successfully compete in the digital age.