Steven Tan | President
Appointed as President of China Telecom Americas in August 2017, Mr. Tan is responsible for business operations and development across the United States, Canada and Latin America. Mr. Tan brings with him more than two decades of Telecommunications industry experience working in both domestic China and overseas markets.
Before embarking on his leadership role at China Telecom Americas, Mr. Tan served as vice president in charge of global carrier business at China Telecom Global from 2012 to 2017, and as Executive Vice President of China Telecom Hong Kong International working to expand China Telecom's presence in key Asia/Pacific markets by opening and overseeing operations at multiple branch offices across the region.  Mr. Tan began his career at China Telecom's Guangdong Provincial Branch.
Steven received a B.S. degree from Nanjing Aeronautics and Astronautics University, a Master of Economics Degree from Sun Ye-san University in Guangzhou, China, and an MBA degree from University of Chicago Booth School of Business.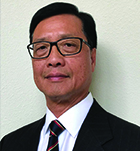 Thomas Lam | Vice President
Thomas Lam, CTA Vice President of Sales, leads the Americas sales team in growing China Telecom's business throughout the Americas, as well as expanding and developing the company's involvement in the global telecommunications industry.  Mr. Lam started his telecommunications career in 1974 with Cable & Wireless Communications, before going on to a 30-year telecom career that has included senior leadership positions in sales, marketing, global business development and strategic planning.   Prior to joining China Telecom Americas in 2003, Mr. Lam served as the Country Manager for PCCW North America.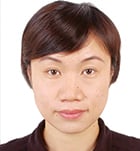 Yi Yu | Assistant Vice President
Ms. Yu embarked on a career in international business with China Telecom in 2001 at China Telecom's Headquarters in Beijing. After a successful start to her career in Beijing, Ms. Yu accepted a leadership position in Hong Kong and successfully grew China Telecom Global's Wholesale, Carrier Business throughout the Asia-Pacific Region. With a proven track record for success and vast knowledge of China Telecom's products and services, Ms. Yu relocated to the United States to lead CTA's Wholesale, Carrier Business before heading up Solution & Delivery Operations across the Western Hemisphere. Ms. Yu holds a Bachelor's Degree in International Economics from Hunan University.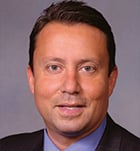 Luis E. Fiallo | Managing Director
Luis E. Fiallo is responsible for business development at China Telecom Americas. Mr. Fiallo has served as an advisor to President George W. Bush as a member of the President's Information Technology Committee (PITAC), as well as on the Commonwealth of Virginia Governor Timothy Kaine's Broadband Roundtable. Mr. Fiallo was founder and President of Fiallo & Associates, a management consultancy and capital formation organization, going on to consult Fortune 500 technology companies and early stage ventures on issues related to market expansion and business development.  In addition, he has served in senior business development positions with BCE Teleglobe and Applied Theory Corporation, as well as senior management roles at IBM, Sprint, and Cable & Wireless Communications.  In his position at Applied Theory, Mr. Fiallo managed the development of Delta Edge, a patented next generation CDN technology. Mr. Fiallo holds a Bachelor's Degree in Business Administration in International Business from George Washington University, as well as a Master's Degree in Information Systems from the American University.