Broadband
A reliable, highly redundant, low-cost service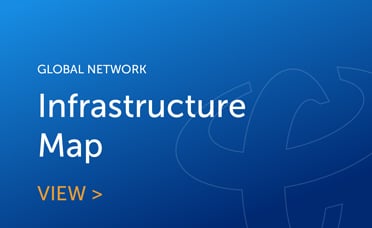 Product Overview
Global enterprises depend on a reliable internet connection and have no time for disruptions or setbacks. As the world's largest broadband operator, China Telecom provides broadband that extends enterprise network capabilities. This high availability solution with OOB management and a competitive price tag will keep your business connected.
Benefits
Backup Confidence
Make broadband your connectivity backup. Our broadband is the perfect extension of your primary circuit packaging for cost-effective network redundancy.
Low Cost
Take advantage of a cost-effective backup option with fixed monthly charges for easy  planning.
Proven Reliability
Depend on a reliable connection trusted by 165 million customers throughout mainland China.
Wide-Range Coverage
Benefit from China Telecom Americas' parent, China Telecom's Tier 1 provider status throughout the country and ILEC experience.
Features
Proven Bandwidth
Unlock fast file transfers with upload bandwidth range of 20M-100M and downloads of 20M-200M.
PON/LAN Access
Keep multiple end users connected to a central server and make file storage, printer access, and network traffic management easy.
Active and Backup Circuits
Diversify your connectivity with two reliable solutions that minimize network downtime and keep your work uninterrupted.
Enabled IPv6
Access a simpler and a more secure protocol that gives you efficient connection for continuous productivity.
Dynamic IP Address
Tap into a flexible, reliable, and cost-effective service that requires little work on your end.
Equipment Options
Choose how you implement your IT equipment for your business—whether that's selecting a managed or BYOD solution for your employees.
FAQs
Why do I need broadband if I already have a primary circuit?
Network redundancy is key to business continuity. Broadband offers a reliable, high-quality backup option that can easily be integrated into your primary circuit package to safeguard against potential outages.
What kind of support is offered for broadband?
With China Telecom Americas, you can always count on outstanding support based out of our centralized Network Operations Center 24/7/365.
What does China Telecom Americas' coverage look like?
As a Tier 1 provider, China Telecom provides broadband coverage across virtually all provinces and also serves as the ILEC for most providers in mainland China.
Disclaimer
The information contained in China Telecom (Americas) Corporation ("CTA") website is provided for informational purposes only. TO THE FULLEST EXTENT PERMITTED BY APPLICABLE LAW, ALL WARRANTIES—INCLUDING, BUT NOT LIMITED TO, THE IMPLIED WARRANTIES OF MERCHANTABILITY, FITNESS FOR A PARTICULAR PURPOSE, AND NON-INFRINGEMENT —ARE EXPRESSLY DISCLAIMED. All content available through this website is provided on an "AS IS" and "AS AVAILABLE" basis. CTA makes no warranty or representation regarding the quality, accuracy, or availability of the website or any of its content. CTA does not endorse, and is not responsible for any third-party content that may be accessed through our website.