Managed Security
Secure your proprietary data and information exchanges around the globe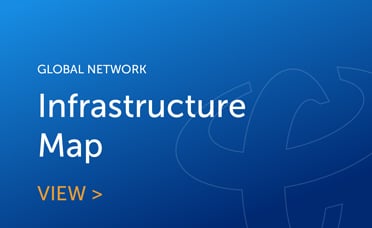 Product Overview
Data sharing and collaboration is vital for business success in today's digital age. Enjoy cost-effective, proven security solutions based on industry certified systems and regulatory requirements with our fully managed professional security services. Our vast pool of accredited IT security specialists design and implement custom solutions to safeguard your networks with configuration changes, addition of new locations and more.
Key Features & Benefits
Choose from a range of end-to-end managed security services that protect your mission-critical applications, data and user networks against threats.
Security Event Monitoring and Reporting with Event Risk Discovery, Alarms and Emergency Response
Managed Firewall (Network & Premises-Based Solutions)
Secure Internet Access (SSL and IPSec VPN support)
Intrusion Detection and Prevention Systems (IDS/IPS)
Website Content Filtering
Technical Details
Firewall services include network-based, premises-based and web application firewalls to protect your network from damaging attacks, leakage of confidential information and other security threats.
Around the clock 24x7x365 global network security monitoring and alert services provide real-time network security monitoring and timely user alerts by email, telephone or SMS.
Web Application Firewall inspects every HTML, HTTPS, SOAP and XML-RPC data packet to filter out XSS, SQL injection, session hijacking and buffer overflow attacks.
Security event management services analyze original security log information over a period of time and provide security alerts from extensive network logs.
Premises-based firewall protects your private network at the perimeter and includes on-premises hardware and software components for each location.
Web Protection Service protects website from attacks such as SQL injection, XSS attack and provides protection with anti-leech service.
Security emergency response service provides 24×7 hotline support, emergency consulting and assistance during a security incident.
Network-based firewall provides highly secure Internet access for inbound and outbound Internet traffic in the cloud.
Web Security SaaS platform monitors and safeguards websites against spyware, viruses and other cyber threats.
Web Monitoring Service monitors the usability, tampering, Trojan, Anti-leech sensitive words of websites.
Local market equipment procurement, software/hardware configuration, debugging and training.
Log retention and reporting